Book Review: Henry's Freedom Box
Henry's Freedom Box by Ellen Levine
Publisher: Scholastic Press
Release Date: 2007
My rating: 4 of 5 stars
This review has spoilers but since it's a 40-page picture book, you will find out the ending of the book within 10 minutes of starting to read it anyway!
Henry's Freedom Box is the true story of Henry "Box" Brown, a man who escaped slavery by mailing himself to freedom.
While written for young children, this book doesn't sugar coat how horrible slavery was. The very first page tells us that Henry doesn't know when his birthday is because slaves weren't allowed to know their birthdays. However, it did make me uncomfortable I read, "Henry's master had been good to Henry and his family," because I don't think you can really be good to someone if you are that person's "master".
The master dies and leaves Henry to his son. Henry marries another slave and has three children. The most horrible part of the book is when the master's son sells Henry's wife and children. Henry runs to the center of town just as his wife and children are being driven away. At this point in the story, my six year old was almost crying.
The story ends somewhat happily. Henry makes it to freedom but he never finds his wife and kids. After I finished reading it to him, my six year old told me he was afraid he was going to have nightmares because Henry never found his family. It's a conundrum – I want my kids to learn the history of this country but at the same time, I want to shield them from all bad things. They need to learn this stuff sometime though – I can't keep them in a bubble forever!
Kadir Nelson's illustrations are fabulous, especially the paintings of Henry as a young boy. The pain and sadness in Henry's eyes is heartbreaking. This was a tough story but it was also amazing. I can't imagine stuffing myself into a box for over 24 hours. The perseverance of Henry "Box" Brown is truly remarkable.
Kadir Nelson is an award-winning American artist whose works have been exhibited in major national and international publications, institutions, art galleries, and museums. Nelson earned a Bachelor's degree from Pratt Institute in Brooklyn, New York and has since created paintings for a host of distinguished clients including Sports Illustrated, The Coca-Cola Company, The United States Postal Service, Major League Baseball, and Dreamworks SKG where he worked as a visual development artist creating concept artwork for feature films, "Amistad", and "Spirit: Stallion of the Cimarron". Many of Nelson's paintings are in the collections of notable institutions and public collections, including the U.S. House of Representatives and the National Baseball Hall of Fame, as well as in the private collections of actors, professional athletes, and musicians. Nelson has also gained acclaim for the artwork he has contributed to several NYT Best-selling picture books including his authorial debut, "WE ARE THE SHIP: The Story of Negro League Baseball", winner of the Coretta Scott King and Robert F. Sibert Awards, and was published by Disney/Hyperion in the spring of 2008. Currently, Nelson's cover artwork is featured on the album "MICHAEL", by the late pop singer icon Michael Jackson, Jackson's first posthumous album release. Nelson's upcoming literary effort, "HEART AND SOUL: The Story of America and African-Americans," was published by HarperCollins in the fall of 2011.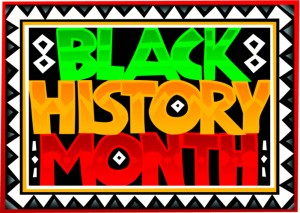 Buy this book at:
Amazon
Powell's Books
February 14th, 2013 in
Books