Sunday Salon: Happy Birthday Sweet Boy
West turned seven last week. He'll be starting 2nd grade in the fall. I know I say  this every year, but I can't believe how fast time with my kids is flying by. This year West had a Cars 2 themed birthday party at an insane kids play place called Power Play. They have everything a kid could want to do all in one building: laser-tag, bowling, go carts, video games, skee-ball, and I don't even know what else. West wanted to have purple hair for his special day but my hair dresser was fresh out of purple dye. He settled for red: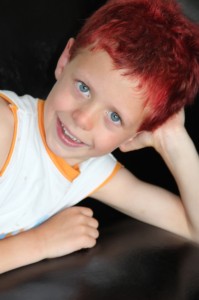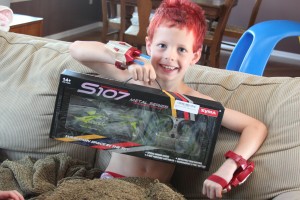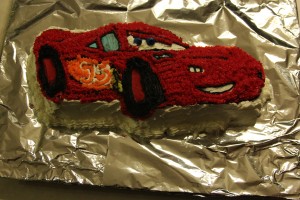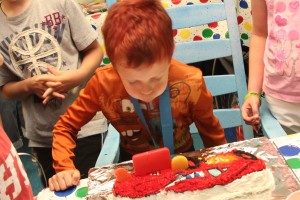 We gave West the Kindle Fire he asked for and while he mostly plays games on it, he does read books on it too. Although he reads above grade level, he still prefers to be read to and says he doesn't like reading in his brain. I'm glad that the Kindle has made him a little more interested in books. I'm hoping that as he gets older, he learns to enjoy reading in his brain.