My Week In Wardrobe: Stitch Fix Review
It's Stitch Fix
time again! You all know that I love Stitch Fix. Haven't heard of it? It's a personal styling service. When you sign up, you fill out a detailed style profile. Your stylist will pick out five items of clothing and accessories and send them to you for a $20 styling fee. You have three days to try everything on in the comfort of your own home. Send back what you don't want in the handy dandy prepaid envelope they provide. If you keep at least one item, you get a $20 credit to cover the styling fee. Keep all five and get 25% off everything!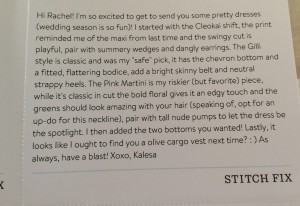 Each Fix comes with a note from your stylist. Here's my note from my rockin' stylist Kalesa. Before your fix is shipped, you have the opportunity to leave your stylist a note with any requests you may have. I try to leave my requests pretty general because being surprised is part of the fun. My note for this fix was probably my most specific so far. I told Kalesa that I have two weddings coming up this summer and would like some dress choices for those. I also requested Just Black jeans. I've gotten a few pairs in different styles from Stitch Fix in the past and I love them. They always fit perfectly. Lastly, I requested Margaret M pants. They come in a ton of colors and patterns and are so flattering. I have one pair in kelly green and wanted more because they look fab on me (if I do say so myself!) As you will see in the photos below, Kalesa did an awesome job fulfilling all my requests.
Let's start with my choices of dresses to wear to the weddings. First up is the Cleokai Therese Shift Dress: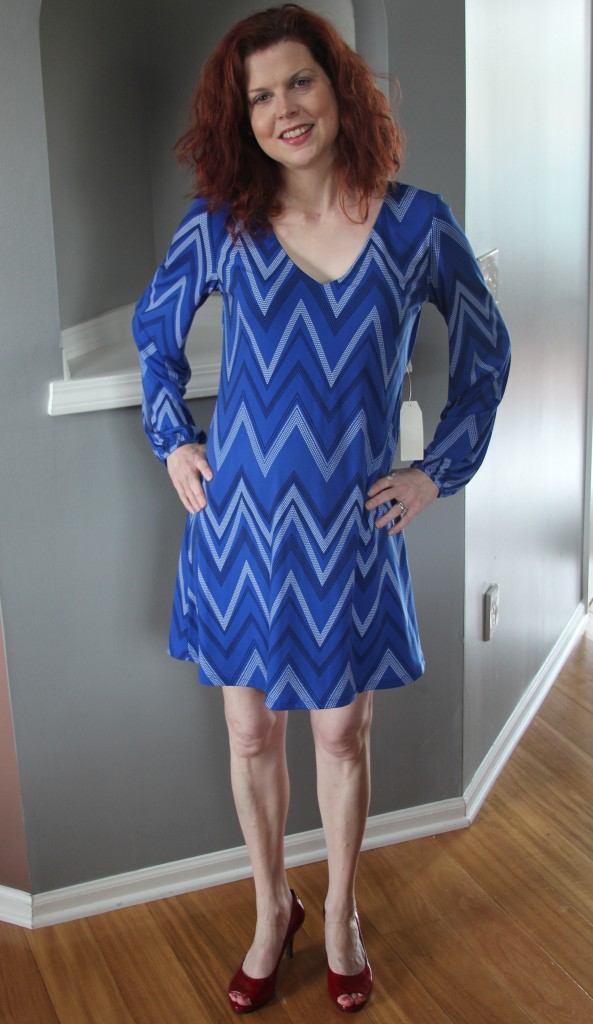 My second choice was the Gilli Adison Dress: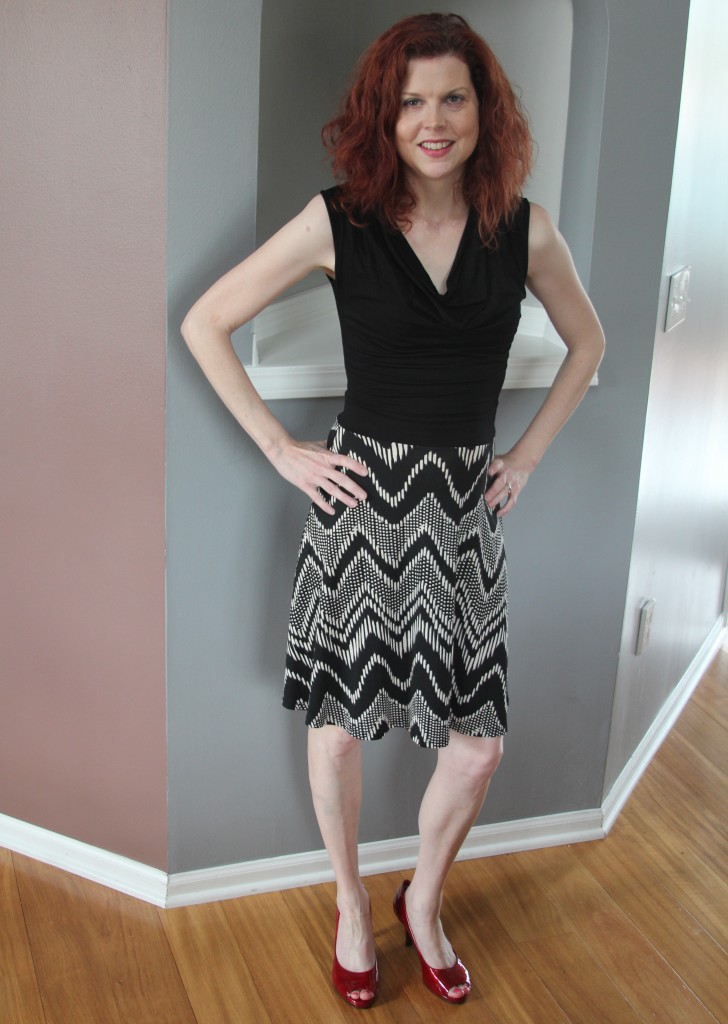 And lastly, the Pink Martini Indira Dress: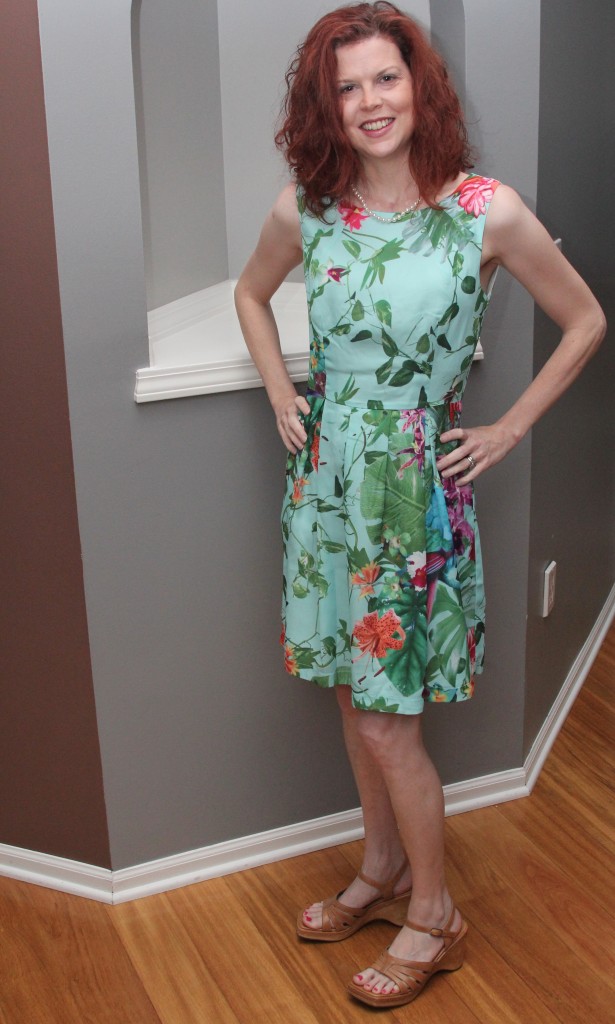 From the get go, I planned on only keeping one dress because that's all I needed to wear to the weddings. I kept the Pink Martini dress. I love the fun floral print and the fit and flare fit. I also loved the Gilli dress but I couldn't think of anywhere I would wear it. I'm trying to be more selective about what I keep and only keeping items that I totally love and will definitely wear. I've already worn the Pink Martini dress to Mother's Day brunch and one of the weddings. I've gotten a lot of compliments on it.
Just Black Dean Ankle Zip Skinny Jeans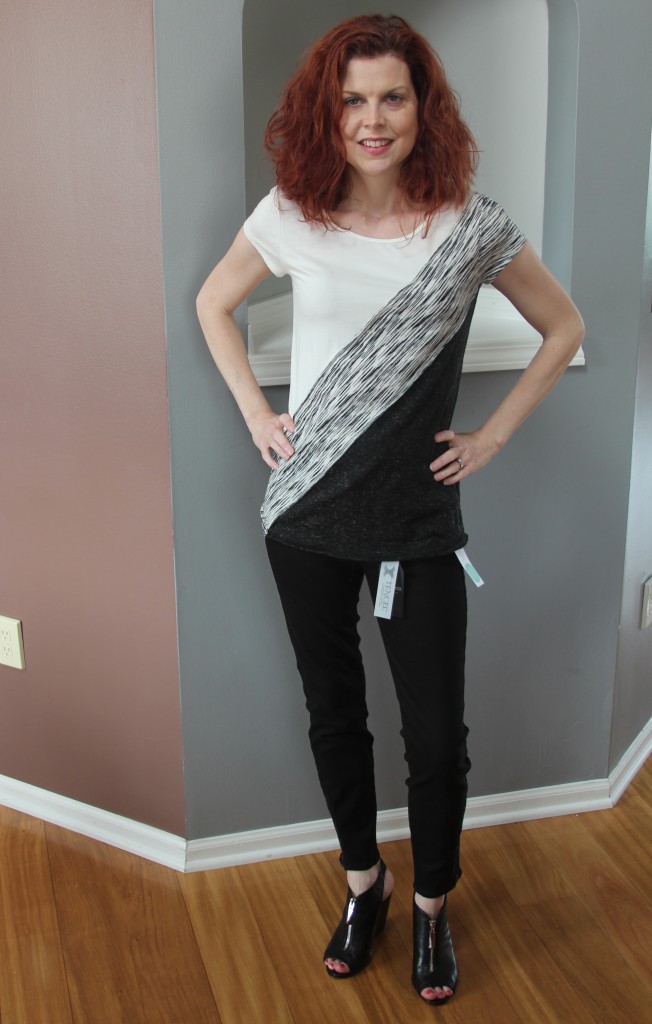 I've gotten several pairs of Just Black Jeans from Stitch Fix and they all fit like a glove. (My top is from a previous Fix.)  This pair has a zippered detail at the ankle: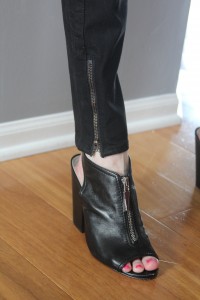 These jeans fit perfectly but I already have a pair of Just Black jeans with a different color zipper detail that I got in a previous Fix so they went back.
Margaret M Emer Printed Crop Straight Leg Pant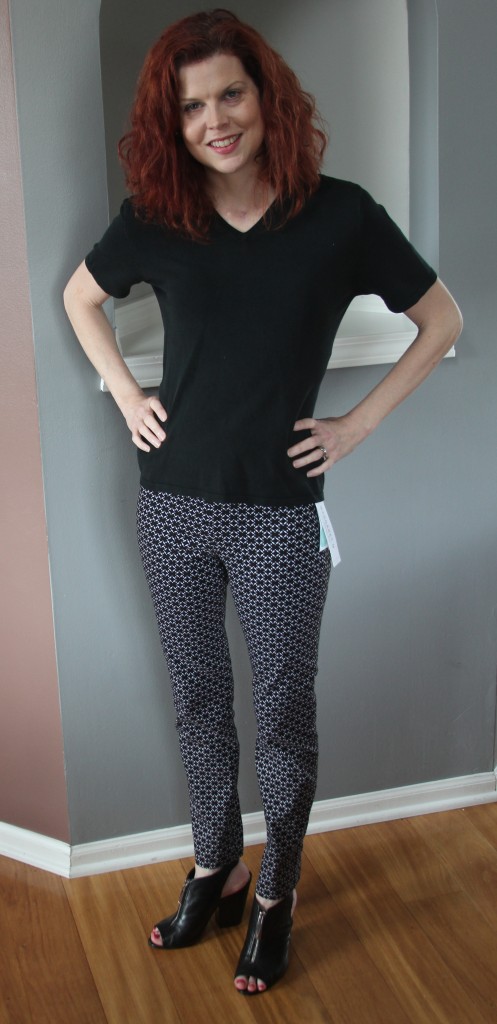 OMG – I love these pants so much! The print is so cool. They will go with any solid color top. Definitely a keeper!
Even though I only kept two items from this Fix, I consider it a major success. I got two pieces that I LOVE and were exactly what I requested from my stylist.
If you decide to sign up for Stitch Fix, I would really appreciate it if you used my referral link
. When you sign up for Stitch Fix, you'll get a link of your own! Let me know in the comments if you have any questions.