Presidents' Day Book Review: Time for Kids: Presidents of the United States
TIME for Kids Presidents of the United States by Editors of TIME for Kids Magazine
Publisher: Time for Kids
Released in 2017
My rating: 5 of 5 stars
Time for Kids: Presidents of the United States is a brief look at all forty-five presidents of the United States of America. Each president gets a one or two page spread, depending on how major their presidency was, e.g. Jefferson and Lincoln each get two pages. We learn the birth and death date, wife and children's names and a few tidbits of notable information about each one. There is also a time-line for events going on in technology or popular culture during that president's time in office. The book does include information about our current president; however, it was written before the inauguration so there is no information about what his "accomplishments" are to date. The writers are probably thanking their lucky stars that they don't have to try to write that up in an unbiased voice! It does say that during the campaign, "He made controversial remarks about several groups of people," which I think is fair to say.
Speaking of bias, I think overall, the authors did a good job of presenting the information objectively or making sure they included the opinions on both sides of the issue, i.e. some people thought this, others thought that.
Also included in this book is a flow chart of what it takes to run for president and an explanation of the three branches of government. There is also some information on the more active first ladies.
I think this is a great book for middle-grade readers to get some concise information on each president. It's very age-appropriate too. For instance, it says that Bill Clinton "faced charges of illegal behavior." (That made me laugh.) I learned quite a bit from this book too, not being a big history buff myself. This book would be a great addition to a middle-graders library.
(I received a complementary copy of this book for review.)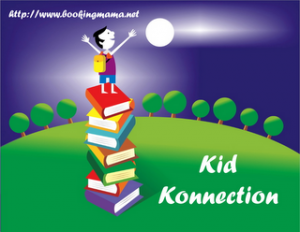 For more reviews of books for children and teens, check out Booking Mama's feature, Kid Konnection, posted on Saturdays. If you'd like to participate in Kid Konnection and share a post about anything related to children's books (picture, middle grade, or young adult) from the past week, you can go to her site to leave a comment and your link .