Book Review: I Am Drums
I Am Drums by Mike Grosso
Publisher: Clarion Books
Release Date: September 6, 2016
My rating: 4 of 5 stars
Publisher's Description:
Sam knows she wants to be a drummer. But she doesn't know how to afford a drum kit, or why budget cuts end her school's music program, or why her parents argue so much, or even how to explain her dream to other people. 
But drums sound all the time in Sam's head, and she'd do just about anything to play them out loud—even lie to her family if she has to. Will the cost of chasing her dream be too high?
All Sam wants to do is play the drums. She plays the drums in her school's band but her parents can't afford to buy her a drum kit to practice on at home since her dad lost his job. She made a make-shift one out of books and magazines in her room but it's not the same at all. Plus, she needs private lessons – another thing her parents can't afford.
Sam is one determined girl and decides to mow lawns in order to earn money for lessons and a drum kit. There's one problem – her dad tells her she can't use his lawn mower because he doesn't want it to get worn out. So Sam decides to secretly mow lawns anyway.
This book has a few aspects that middle-graders may be able to relate to. First, Sam is a girl who has a passion for an instrument that is typically played by males so she is a great role model. However, this is not a "girl" book. Boys will enjoy reading it as well. Secondly, Sam's parents do not have a happy marriage so kids in the same situation may find that comforting to know that they are not alone. Another feature of this book is that it has quite a bit of technical information about how to play drums woven into the story. Since the author is a drummer, I'm assuming it's accurate. Kids who are drummers or want to be drummers themselves will like this I'm sure. I would recommend this book for any middle-grader.
(I received a complimentary copy of this book for review.)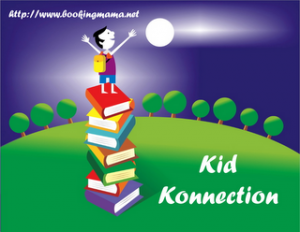 For more reviews of books for children and teens, check out Booking Mama's feature, Kid Konnection, posted on Saturdays. If you'd like to participate in Kid Konnection and share a post about anything related to children's books (picture, middle grade, or young adult) from the past week, you can go to her site to leave a comment and your link .