2017 Year in Review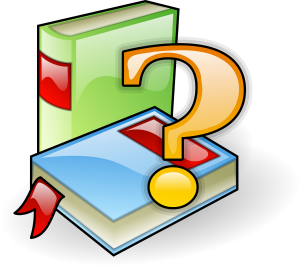 Can you believe 2017 is over?! It's time for my yearly wrap-up post! Let's begin…
How many books read in 2017?
I read 50 books, which was my goal for the year.
How many fiction and non-fiction?
I read 17 non-fiction and 33 fiction books in 2017. That's 34% of my total book read. However, most of them were memoirs. I'd like to read a few more regular non-fiction books in 2018.
Male/Female author ratio?
I read 24 female authors compared to 26 male authors. That's pretty even Stephen!
Favorite book of 2017?
I read a lot of really good books this year but if I had to choose one favorite it would be A Gentleman in Moscow by Amor Towles.
Least favorite?
I only had one two-star review and that was  Apocalypse Scenario #683 The Box by Mira Grant.

Any that you simply couldn't finish and why?
I didn't finish We Are Not Such Things: The Murder of a Young American, a South African Township and the Search for Truth and Reconciliation by Justine Van der Luen. Basically because it was disjointed and boring.
Oldest book read?
The oldest book I read was a re-read of The Handmaid's Tale by Margaret Atwood, which was published in 1985. I still need to work on reading more classics!

Newest?
I read a lot of books that were published in 2017. I'm not sure which one was the absolute latest.
Longest and shortest book titles?
The longest title is the one I didn't finish – see above. The shortest was Wonder by R.J. Palacio.

 Any translated books?
The Vegetarian by Han Kang.
Most read author of the year, and how many books by that author?
I read two  by Carrie Fisher (Wishful Drinking and The Princess Diarist) and two by  John Green (Looking for Alaska and Turtles All the Way Down.)
Any re-reads?
I re-read China Rich Girlfriend by Kevin Kwan in preparation for Rich People Problems, the final book in the Crazy Rich Asians trilogy. I also re-read The Handmaid's Tale before starting the television series. (I haven't finished the series yet so no spoilers!)
Favorite character of the year?
My favorite real-life person was Trevor Noah. I highly recommend listening to his memoir Born a Crime. My favorite fictional character was the Count in A Gentleman in Moscow.
Which countries, other than the United States, did you go to through the page in your year of reading?
I went to South Africa, Russia, Mongolia, China, Singapore, South Korea, India and Poland.
Which book wouldn't you have read without someone's specific recommendation?
The Lonely Hearts Hotel by  Heather O'Neill which was recommended to me by my friend Kelly. She always has great recommendations for me.
Which author was new to you in 2017 that you now want to read the entire works of?
I'd like to read more of Colson Whitehead. The Underground Railroad was really good and he's supposed to be pretty much a genius so I'm sure his other books are good to.
Which books are you annoyed you didn't read?
Once again, I am annoyed that I didn't read any older classics. I'm also annoyed that I haven't finished listening to the first Game of Thrones book on audio because it's being taken off TuneIn on January 15th and I'm only about halfway through. It's 30 hours total!
Did you read any books you have always been meaning to read?
I wouldn't say that I've always wanted to read it but I have wanted to read Looking for Alaska for a while. I figure if I profess to John Green's biggest fan, I'd better read all of his books. I'm almost done with An Abundance of Katherines.
That sums up my year in a nutshell. How was your year?