Thankfully Reading Weekend: Day 3 Challenge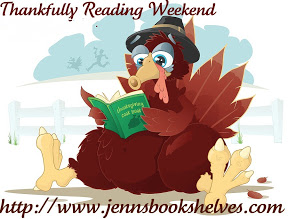 Today's Thankfully Reading Weekend Challenge is "about family memories, specifically those that relate to books. Thanksgiving is all about families and the bonds/traditions we form.  Do you have any special family memories/traditions involving books?"
When I was a child, my grandma gave me a lot of books, especially Dr. Seuss books. She usually wrote a short message on the inside of the front cover. She had a debiltating stroke when I was six years old that left her in a nursing home, unable to speak, walk or really do anything for herself. Even though I only had six years with her before the stroke, I have a ton of memories of the things she and I did together – she was the best grandma in the world. I'm so glad I still have most of the books she gave me. I read them to my kids now and I love being reminded of my grandma when I open the cover and see her handwriting: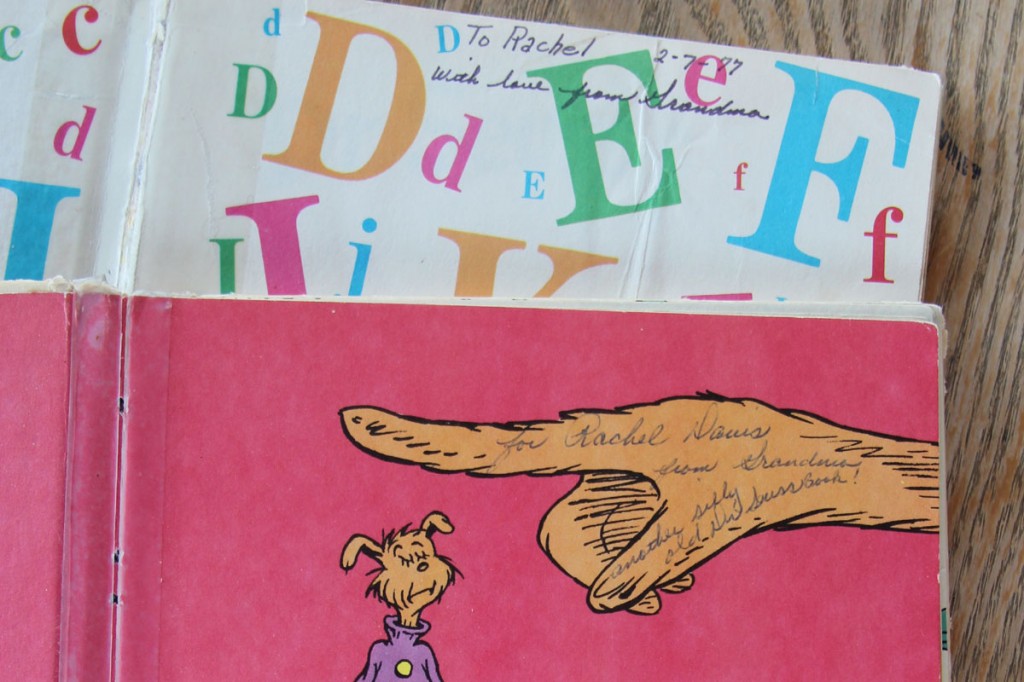 I've tried to carry on this tradition with my children, although I buy them so many books that I don't always remember to write something. But I usually do if the book is a gift for a special occasion: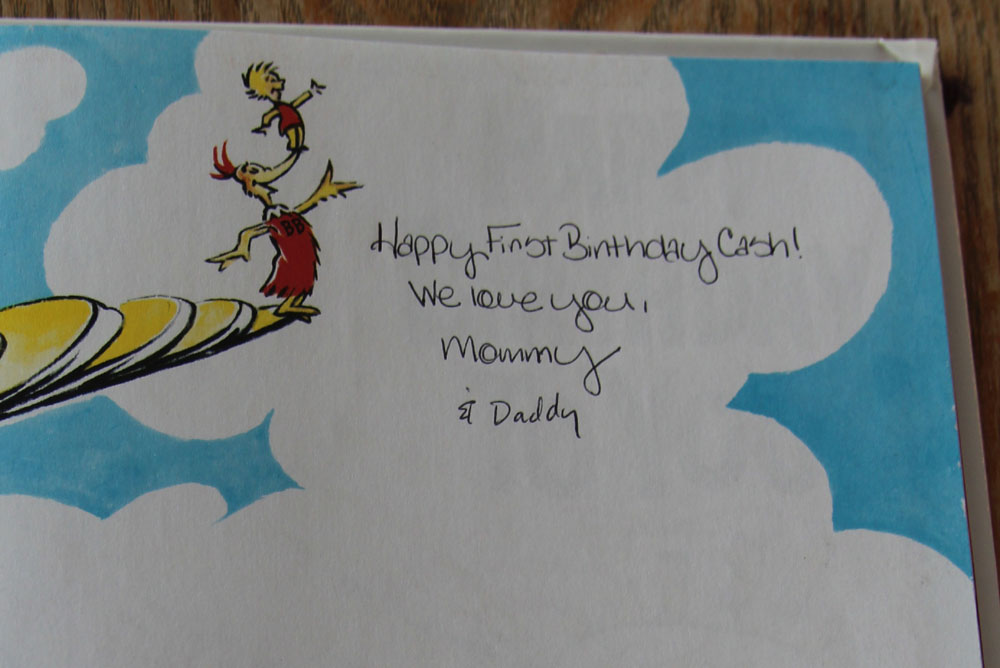 Thankfully Reading Weekend Reading Update: I finished And Laughter Fell From the Sky and Quiet: The Power of Introverts in a World That Can't Stop Talking yesterday and now I'm reading River Town: Two Years on the Yangtze. If I manage to finish it by tomorrow night I'll be happy.