Reading Through Black History Month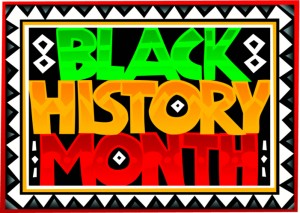 February is Black History Month in the United States and Canada. When I was searching around the Internet for Black History Month reading lists, I noticed that the vast majority of them were for children. I definitely want my children's library at home to include books by and about African Americans but what about my own library? Do I make enough of an effort to read young adult and adult books written by African Americans? Probably not. Today, I'm going to list the books I have read and/or reviewed that are by African American authors since I started keeping track of my reading in 2008. This is more for my own curiosity than anything else. I love making lists!
Then throughout the month of February, I will be reviewing new (to me) books by black authors. I'll include some children's books as well. Of course, I will also continue to make an effort to seek out authors of color throughout the rest of the year too! Maybe by next year, I'll have read enough to put together my own adult reading list for Black History Month 2014.
Young Adult Fiction
Modelland by Tyra Banks
Copper Sun by Sharon Draper
Adult Fiction
A Cupboard Full of Coats by Yvette Edwards
A Lesson Before Dying by Ernest J. Gaines
Basketball Jones by E. Lynn Harris
Being Lara by Lola Jaye
The Last Days of Ptolemy Grey by Walter Mosely
Rebel Yell by Alice Randall
Salvage the Bones by Jesmyn Ward
Memoir
Moonwalk by Michael Jackson
The Color of Water by James McBride
The Measure of a Man by Sidney Poitier
Dreams From My Father by Barack Obama
Non-Fiction
"Why Are All the Black Kids Sitting Together In The Cafeteria?" by Beverly Daniel Tatum
That's 14 books out of the 468 books I have on my Goodreads "read" shelf. Only 3%! This is why I want to use my blog to bring awareness to books by black authors – they just aren't getting promoted through traditional outlets like white authors are. It takes some research to even find what books are out there. For me anyway. If you have a good website, blog or something else that is a good resource for discovering books by people of color, please let me know. I'll do a future post sharing those resources.
February 4th, 2013 in
Books