Book Review: The Love Shack
The Love Shack (Beach House No. 9)
by Christie Ridgway
Publisher: Harlequin HNQ
Release Date: March 26, 2013
My rating: 4 of 5 stars
Publisher's Description:
Globe-trotting photojournalist Gage Lowell spent carefree childhood summers in Crescent Cove. Now that he desperately needs some R & R, he books a vacation at Beach House No. 9—ready to soak up some sun and surprise old friend and property manager Skye Alexander. Their long-distance letters got him through a dangerous time he can't otherwise talk about. But when he arrives, the tightly wound beauty isn't exactly happy to see him.
Skye knows any red-blooded woman would be thrilled to spend time with gorgeous, sexy Gage. But she harbors secrets of her own, including that she might just be a little bit in love with him. And she's convinced the restless wanderer won't stay long enough for her to dare share her past—or dream of a future together. Luckily for them both, summer at Crescent Cove has a way of making the impossible happen….
This in the third book in the Beach House No. 9 trilogy but it definitely can be read as a stand alone novel. I haven't read the first two books yet and I had no problem reading this one. This book is a great summer poolside or beach read because the setting is a beach town and the atmosphere of the book is summery. The romance between Gage and Skye is fun and steamy. Both of them are damaged and bringing baggage into their relationship but the book never gets too heavy – you won't be crying into your piňa colada as you read. The first two books in the series (Beach House No. 9 and Bungalow Nights) are in my pool bag, ready to go.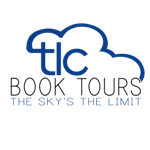 Thank you to TLC Book Tours for providing me with a copy of this book. You can check out the other stops on the tour here.
Buy this book at:
Amazon
Powell's Books Rainy Day Books