Throwback Thursdays: Pride and Prejudice (Encore Review)
I first published this review in May 2010. It's interesting to see how much better and more detailed (I think anyway) my reviews have gotten since then.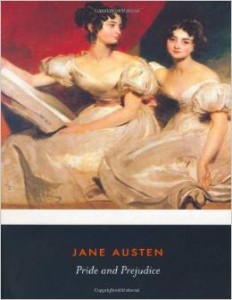 Pride and Prejudice by Jane Austen
First Published in 1813
My rating: 5 of 5 stars
Since I was a business major in college, I wasn't made to read a lot of the standard classics that most people have already read. I'm finally starting to make up for lost time.
I loved this book. I have always loved 19th century literature, mostly because I love the societal rules and manners. (The House of Mirth is one of my all-time favorite books.) However, I was a bit surprised that I could be drawn in so much to a romance where no one even kisses. (Especially because some of the paranormal romances I read are practically pornography.) But I couldn't put this book down and I am now in love with Mr. Darcy like so many other women before me.
The Annotated Pride & Prejudice by Jane Austen
My rating: 5 of 5 stars
I used this book as a reference while I was reading Pride and Predjudice on my Kindle. There were way too many footnotes to read directly from this edition. I would read a few chapters on the Kindle and then skim the footnotes in this edition for the section I had just read. I think I got a lot more out of the book than if I had just read the regular version. Shapard's footnotes contained many interesting facts about the customs of the day that helped explain various characters' motivations for their actions. He also included biographical information about Jane Austen herself that was helpful.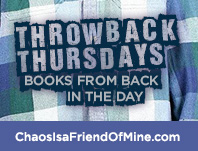 Every Thursday I host Throwback Thursdays. If you you'd like to share a post from the past week about a book from "back in the day", feel free to grab the button for your post and and link up below. Be sure and link directly to your post, not your blog's home page. Thanks!