Throwback Thursday: Fox In Socks
Fox In Socks is one of favorite children's book. Written by Dr. Seuss and published in 1965, it's the rhyming story of Mr. Fox and Mr. Knox. Mr. Fox spends the book trying to get Mr. Knox to repeat his tongue twisters. One of the reasons I love this book is because it's so fun to read. It was the one book I didn't mind reading to my kids over and over and over and over. At nine months old, my oldest son would crawl over to me, with the book clunking along in one hand so I could read it to him. My favorite part to read out loud is the tweetle beetle section. So fun!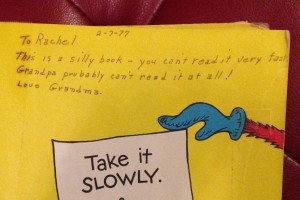 Another reason I love this book is because my grandma, who died when I was 12, gave it to me. I still have my copy.I  had to buy another one eventually to read to the kids because mine was falling apart.
Fox In Socks is classic Dr. Seuss and should be in every child's library.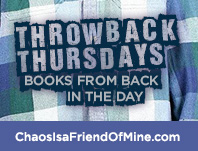 The first Thursday of the month, I host Throwback Thursdays. If you you'd like to share a post from the past week about a book from "back in the day", feel free to grab the button for your post and and link up below. Be sure and link directly to your post, not your blog's home page. Thanks!