Challenge Check-In
The first month of 2012 has passed and I am actually keeping up with my intention to be more pro-active about this year's challenges. Let's check my progress so far: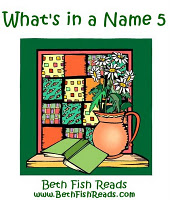 Here's the list for 2012:
1. A book with a topographical feature (land formation) in the title
2. A book with something you'd see in the sky in the title – Mockingjay by Suzanne Collins
3. A book with a creepy crawly in the title
4. A book with a type of house in the title
5. A book with something you'd carry in your pocket, purse, or backpack in the title
6. A book with something you'd find on a calendar in the title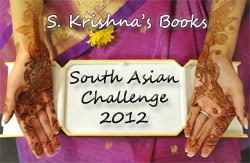 One of my favorite challenges is S. Krishna's Books South Asian Challenge. The year there aren't different levels of number of books to read – everyone sets his or her own goal. I'm setting my goal at six books.
1.
2.
3.
4.
5.
6.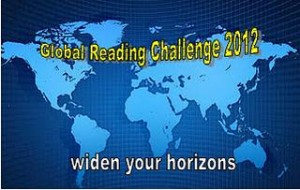 The Global Reading Challenge 2012 is a challenge to read one fiction book from each of the seven continents:
Africa
Asia – All the Flowers In Shanghai by Duncan Jepson (review coming soon)
Australia
Europe
North America
South America (please include Central America where it is most convenient for you)
The Seventh Continent (here you can either choose Antarctica or your own ´seventh´ setting, eg the sea, the space, a supernatural/paranormal world, history, the future – you name it).
The Off the Shelf 2012 challenge is to read books that are on your shelves as of December 31, 2011. I need this challenge in a major way – I have so many books in my TBR pile! I'm signing up for the Trying level which is 15 books.
1. Lover Awakened by JR Ward
2. My Life As a White Trash Zombie by Diana Rowland
3. Poison Study by Maria Snyder
4. The Discovery of Jeanne Baret by Glynis Ridley
5. Come In and Cover Me by Gin Phillips
6. Modelland by Tyra Banks
7. All the Flowers In Shanghai by Duncan Jepson
8.
9.
10.
11.
12.
13.
14.
15.
February 1st, 2012 in
Books